Night photography 
Tutorial of Capturing various method of night Photography,And Astrophotography
T
he Nature is all around us ,We can clicks images around random ,
architecture,flower,day light ,portaits and landscapes
but one thing that most people don't captures A night Photography.The Night Photography that Photography which have to do a special skills in capture images in mobile phone and  Cameras in the
Night or Astrophotography,
in this type Capturing moments The stars moons shooting stars or Light trails.
How to shoot Light trails
Capturing Light trails is awsome but one thing you to do A stable plateform for Camera or mobile phone ,always use tripod for this.While shooting Light trails Mount a camera Open adjust  ISO  Low as possible,keep sutterspeed  High like 1/4 sec 1/10 or 1/20 of sec keep Brust mode and it maks a beautiful light trails.
In th making of it If you have Smartphone Use
Nubia light trail camera app mod
Also a camera persion use manual mod for this
Try research hard on Youtube for more detail.
Apps for Astrophotography/night Photography
Snapseed
Lightroom
Photoeditor
Picsart
photoshop for mobile
Key feature of Night Photography
Tripod is use for plate form of Camera mobile.
Tripod is made up of Hard plastic and steel,aluminum with mounting management.
Tripod is also many type Small medium large with 4 Lags with good grip.
Tripod have also a key feature of bluetooth control ,and Gimble but it makes very costely.
Gimble is device to stable Camera or mobile with a tripod .It also key feature of Auto adjustment with X,Y,Z axis.It is very common use with film making cinematography and videography etc.What type of need Instrument to Capture Night photos
Use high end smartphone with Manual adjustment feature.
Use An app like Gcam Module,Or manual camera.
Adjust ISO ,sutterspeed,Focus at infinity.

A camera persion use Manual mod with ISO,sutterspeed and focuse adjustments.
Sample Of night Capture,Astrophotography,Light trail and Night Photography
to capture light trails

Setting for night Photography

How to capture night Photography in android

How to capture car light trails

How to capture light trails using a dslr

Hashtag for night Photography


Note

* This app only work in

CAMER 2 Api

enabled phone
A
pps for night Photography
DOWNLOAD LINK  version 7.0 
      Thank You For Visiting This website we are Happy  to help you!📸🖼️

Night photography with your smartphone can be daunting: you'll face low light, extreme contrast, and pesky camera noise. But luckily, you can creatively work around those limitations to capture beautiful, sometimes beautifully surreal photos of the night.
After the sun has set and the city lights come to life, you have a choice: put your camera aside until the daylight returns or take on the challenge of shooting in the dark. Night photography with your smartphone can be daunting: you'll face low light, extreme contrast, and pesky camera noise. But luckily, you can creatively work around those limitations to capture beautiful, sometimes beautifully surreal photos of the night. Here are 10 tips for night photography with your phone!
1. Use Apps for Long Exposures
When shooting in low light with a film camera or DSLR, your answer to getting the right exposure is a long shutter speed. The smartphone's answer to controlling shutter speed (or simulating it)? Apps! Try Manual (iOS) or Manual Camera (Google Play) – both let you control how long the shutter on the camera stays open.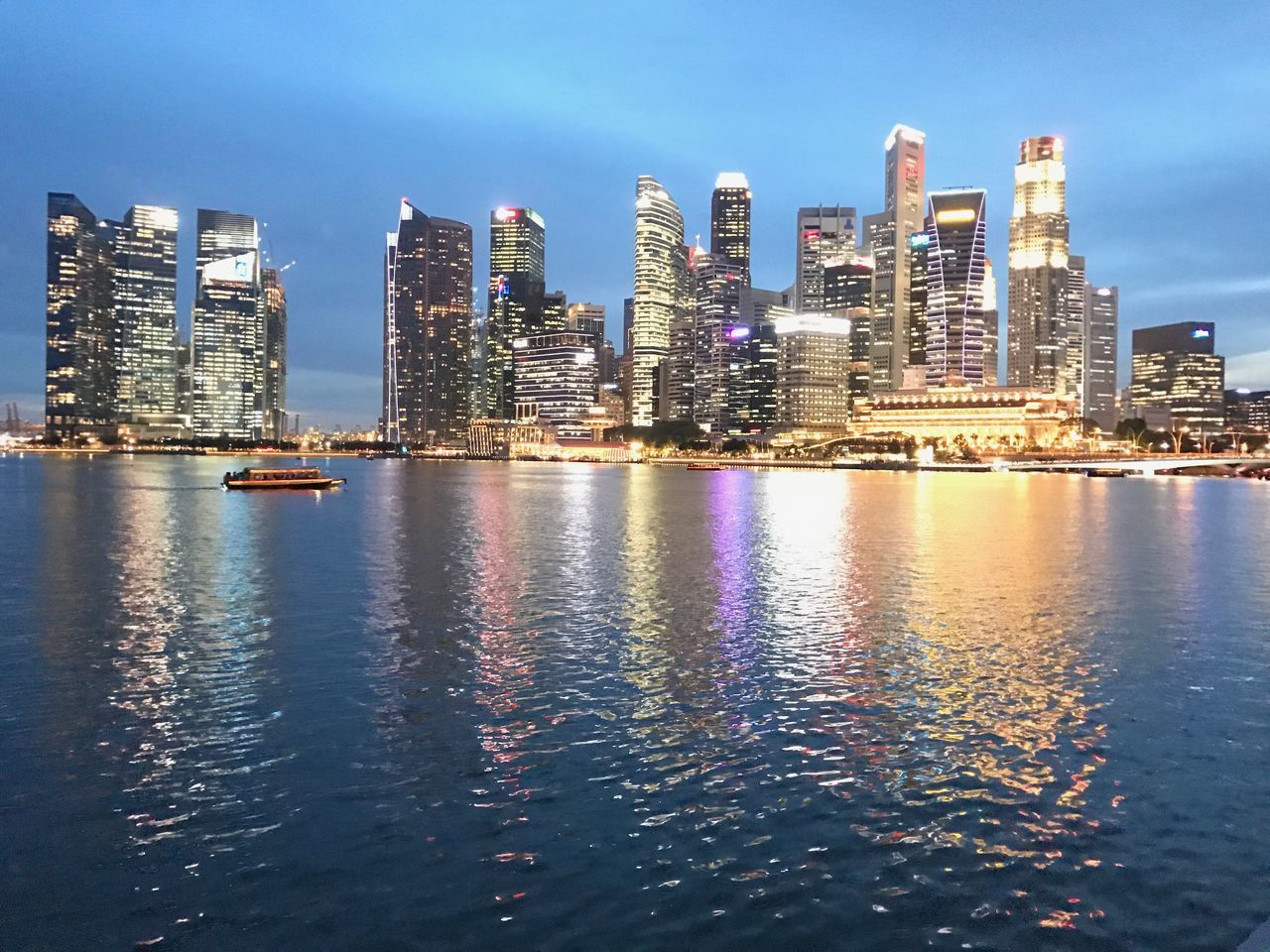 2. Keep It Stable
The best way of preventing motion blur and getting a tack-sharp photo during a long exposure is to keep your camera stable. In this case, you'll want to use a mobile tripod or a portable alternative like the Glif stand.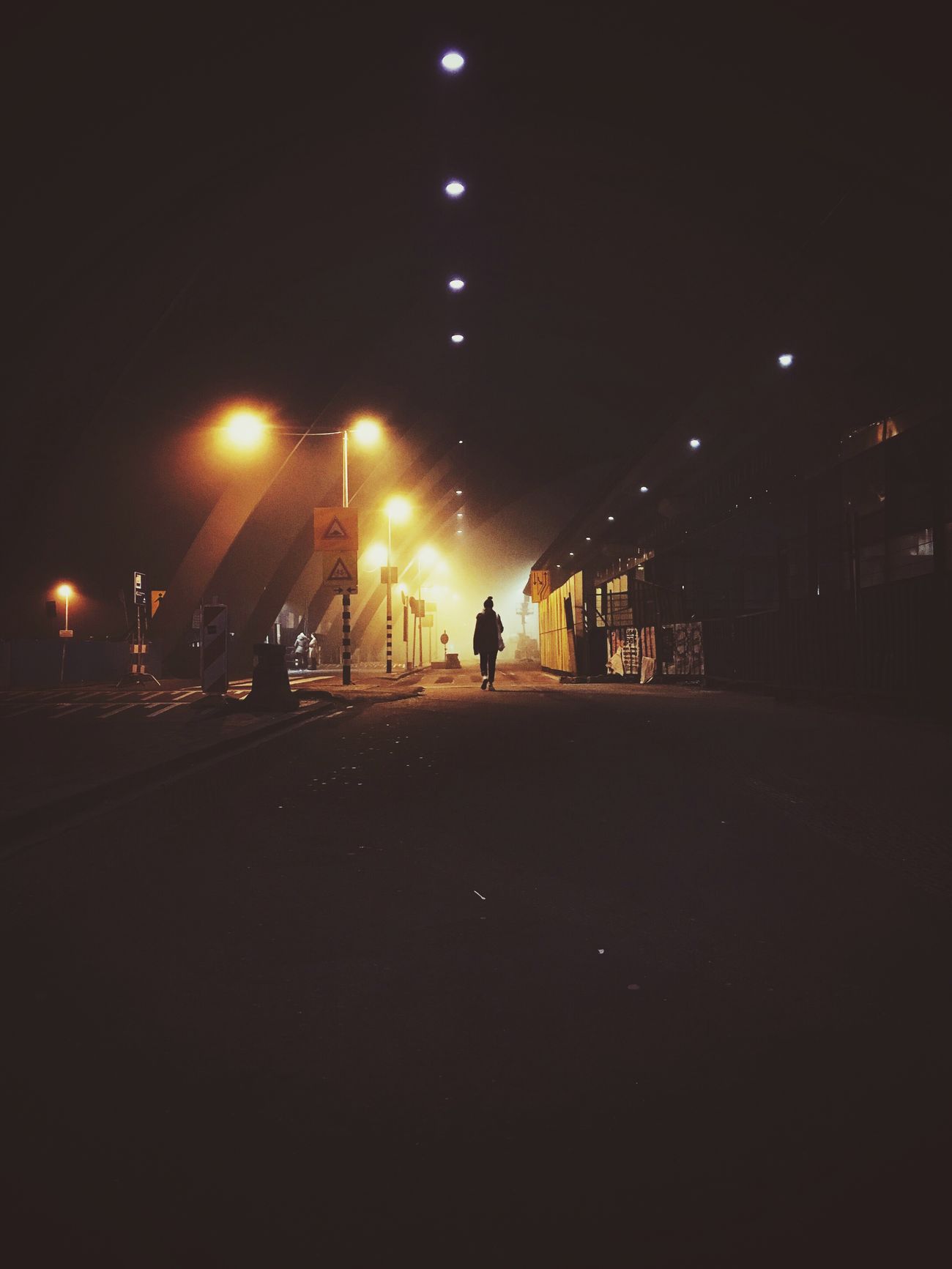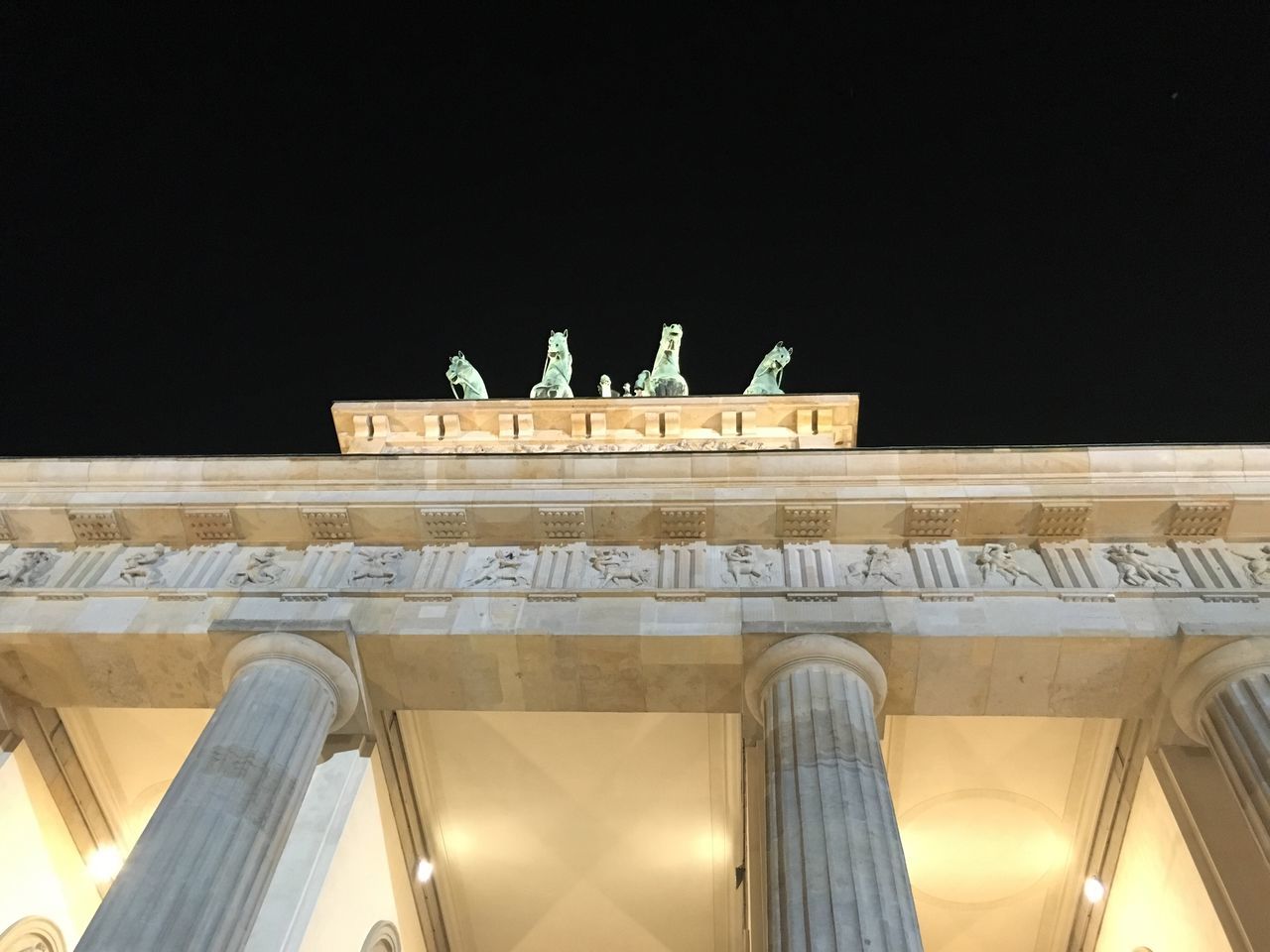 3. Capture Motion
One thing that comes out to play at night: car lights. Set your phone to a long exposure and frame a road busy with cars. It's an idea that can be infinitely varied: boats on a bay, cars crossing a bridge, or even planes flying overhead. Here's a great project by Kevin Cooley that captures the light trails of airplanes overhead and Tsuneaki Hiramatsu's photos of the firefly flight paths. Check out this tutorial on photographing firefly light trails.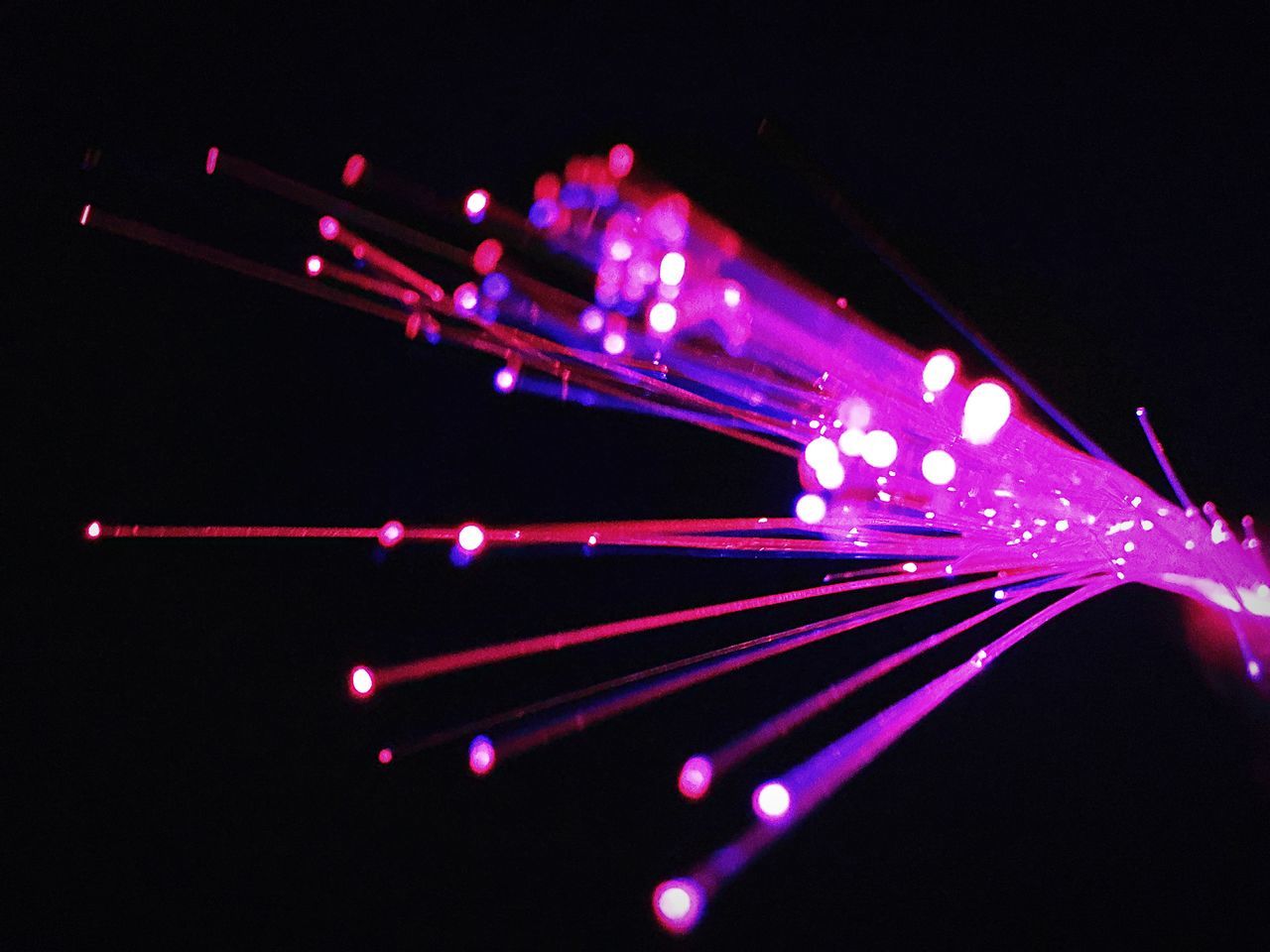 4. Dare to Be Astract
Darkness may prevent you from getting the perfectly-lit shot. But the long exposures and big contrasts actually make for a great opportunity to take abstract or surreal photos: Consider the darkness a backdrop in front of which you can isolate shapes and colors – it'll make your photos more mysterious, weirder, and also more wonderful.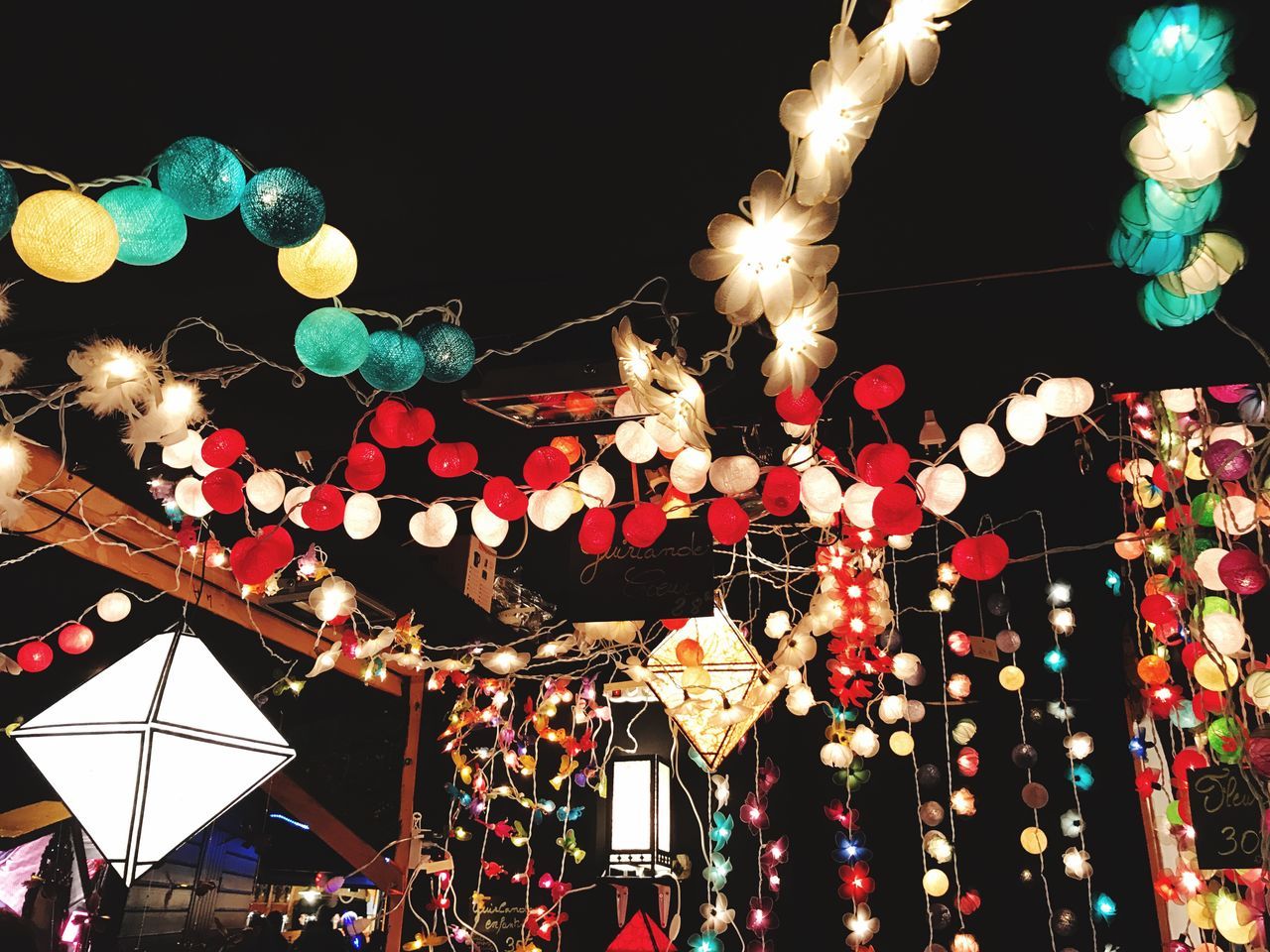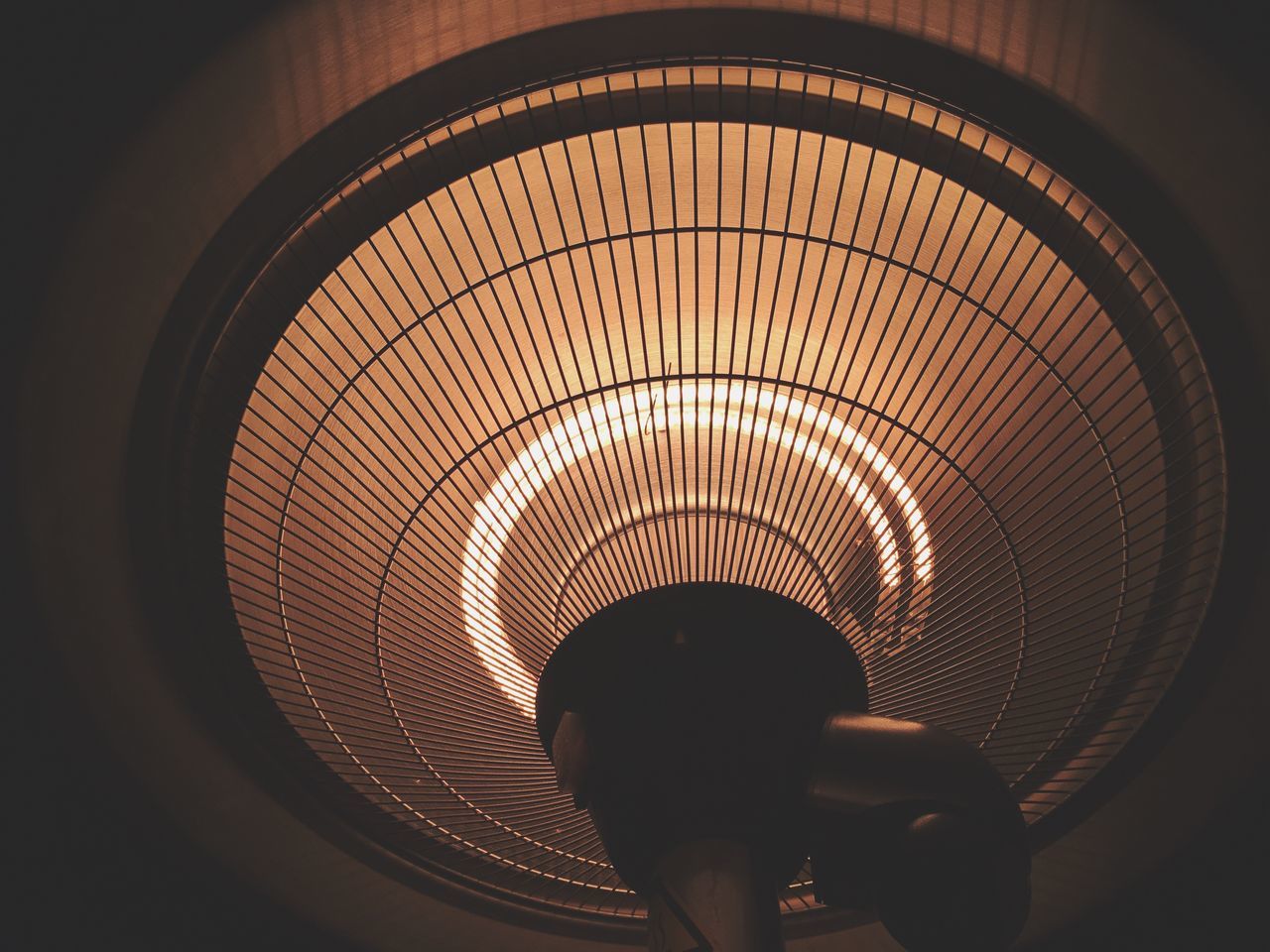 5. Get the Best From Your Phone's Flash
When it's dark, you can always use extra light on what you're shooting. Your phone's flash is convenient, so why not put it to use? Since the flash will be somewhat harsh and flat, there are a couple of ways to adapt it. Try placing tissue or paper over the flash to soften the light, or use a color filter to give it a different feel. You can also use your flash to dramatically lighten up an object close to you – which will make it stand out, but has a great effect.
6. Use an Outside Light Source
These days, there are all kinds of amazing mobile accessories, in particular those that will allow you control the lighting in your night photos better than your phone's built-in flash. See The Pocket Spotlight and the Smartphone Ring Light. Don't limit yourself there: flashlights, lamps, bike lights are all handy ways to get extra lighting into your photo. Find some DIY photography lighting ideas in our guide.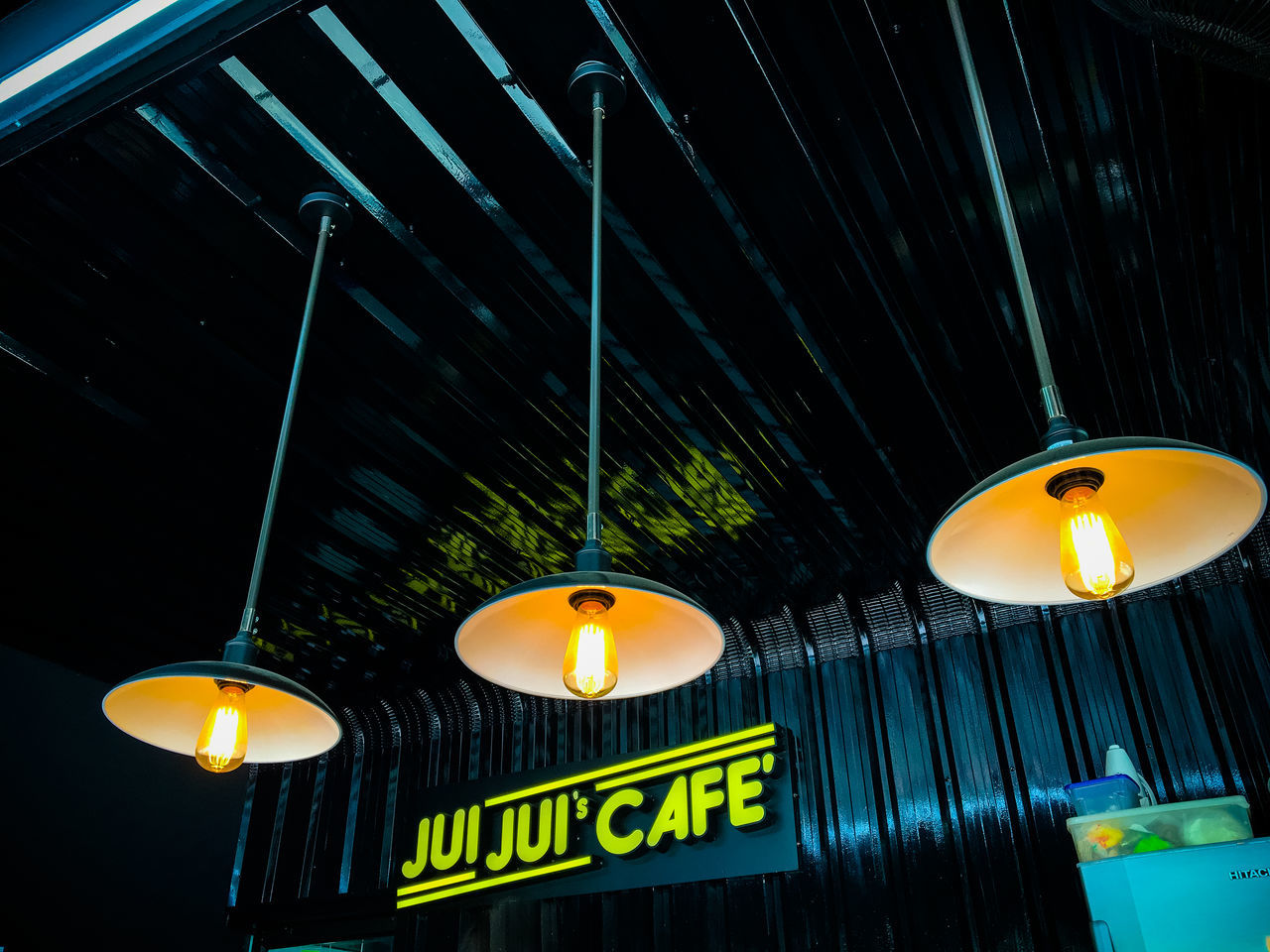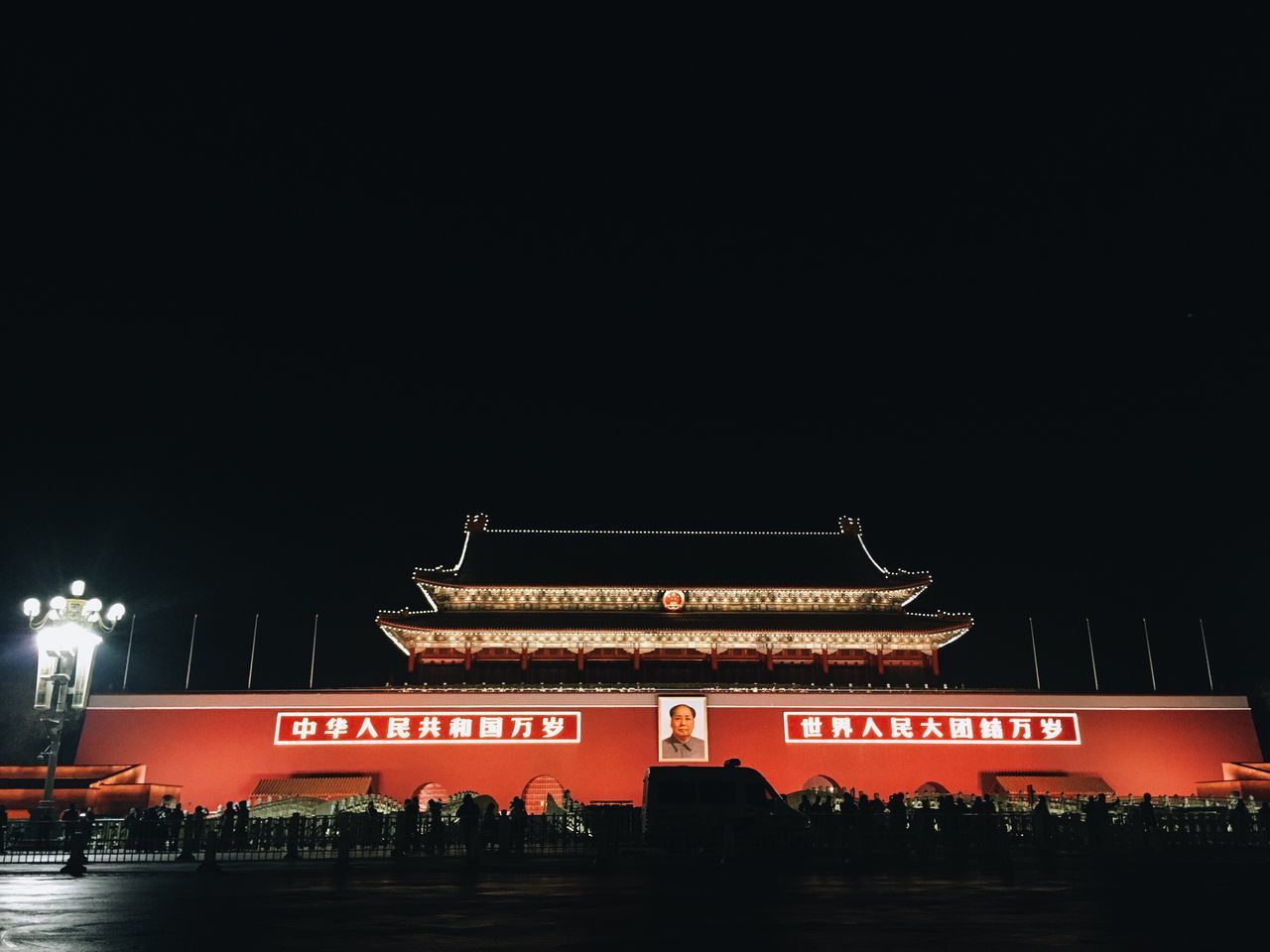 7. Edit With a Photo-Editing App
When shooting in low-light, exposure and contrast are your friends in the photo editing toolbox. Try the editing tools in the EyeEm app – you'll find everything you need in there.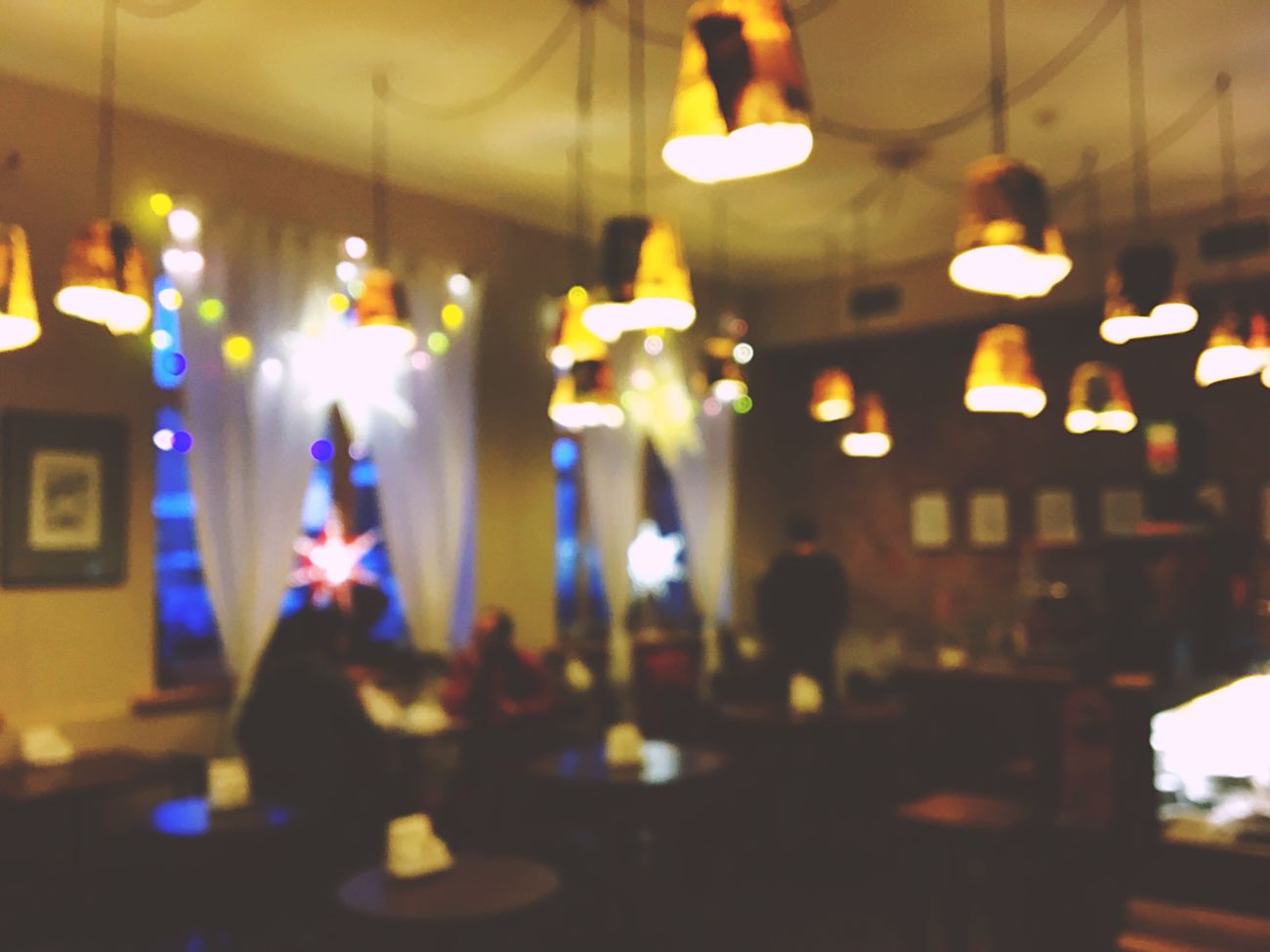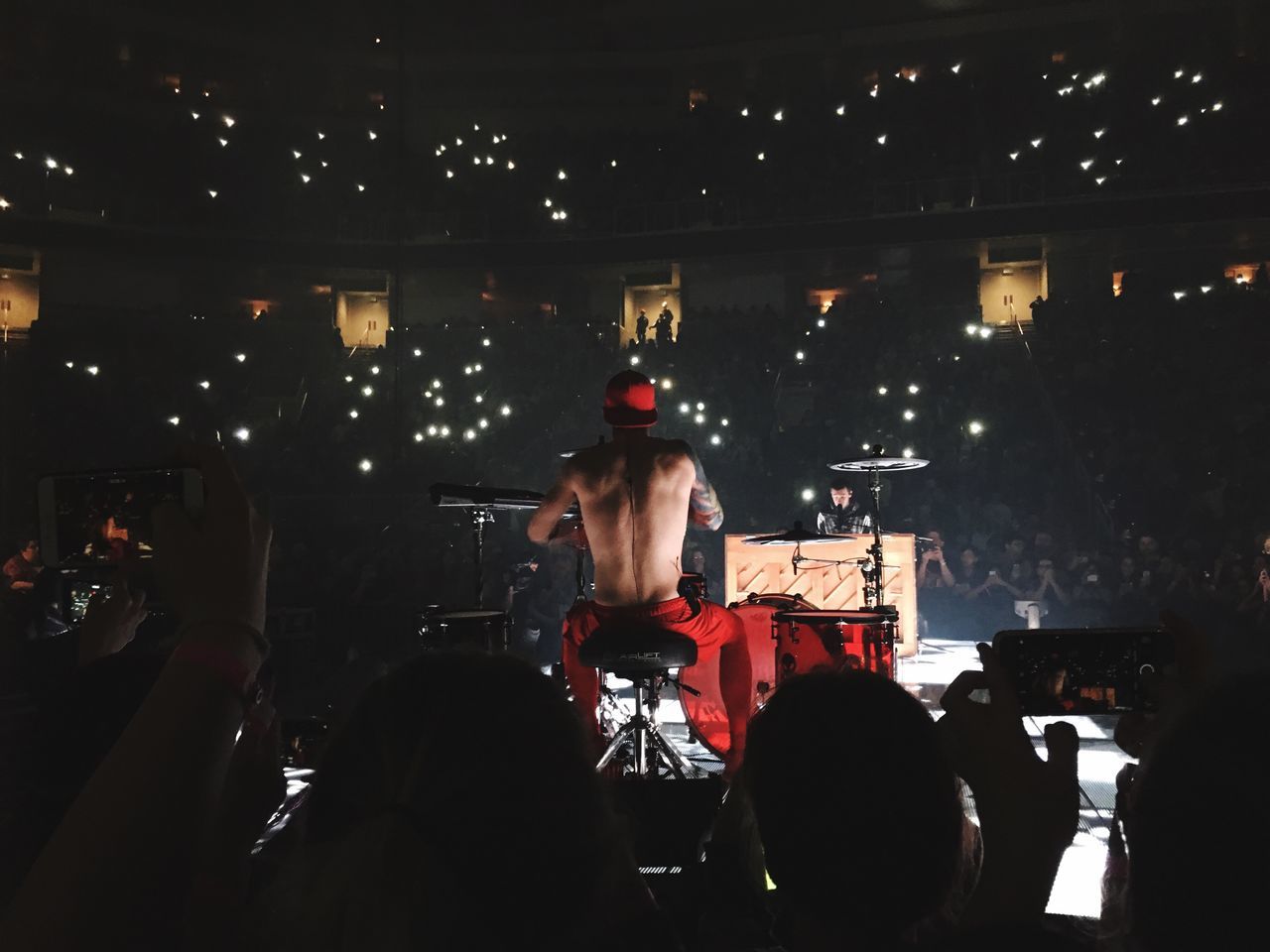 8. Stylize Your Photo With Grain and Black & White
Low light and high ISOs can lead to noise in your photo. But a little grain doesn't ruin it: Edit your photo to turn those flaws around. For example, grain is often valued by photographers for its dramatic effect. Got a photo that's too grainy and doesn't have great colors? Just make it black and white, maybe brighten it up a little and you'll be emulating a very classic photographic style.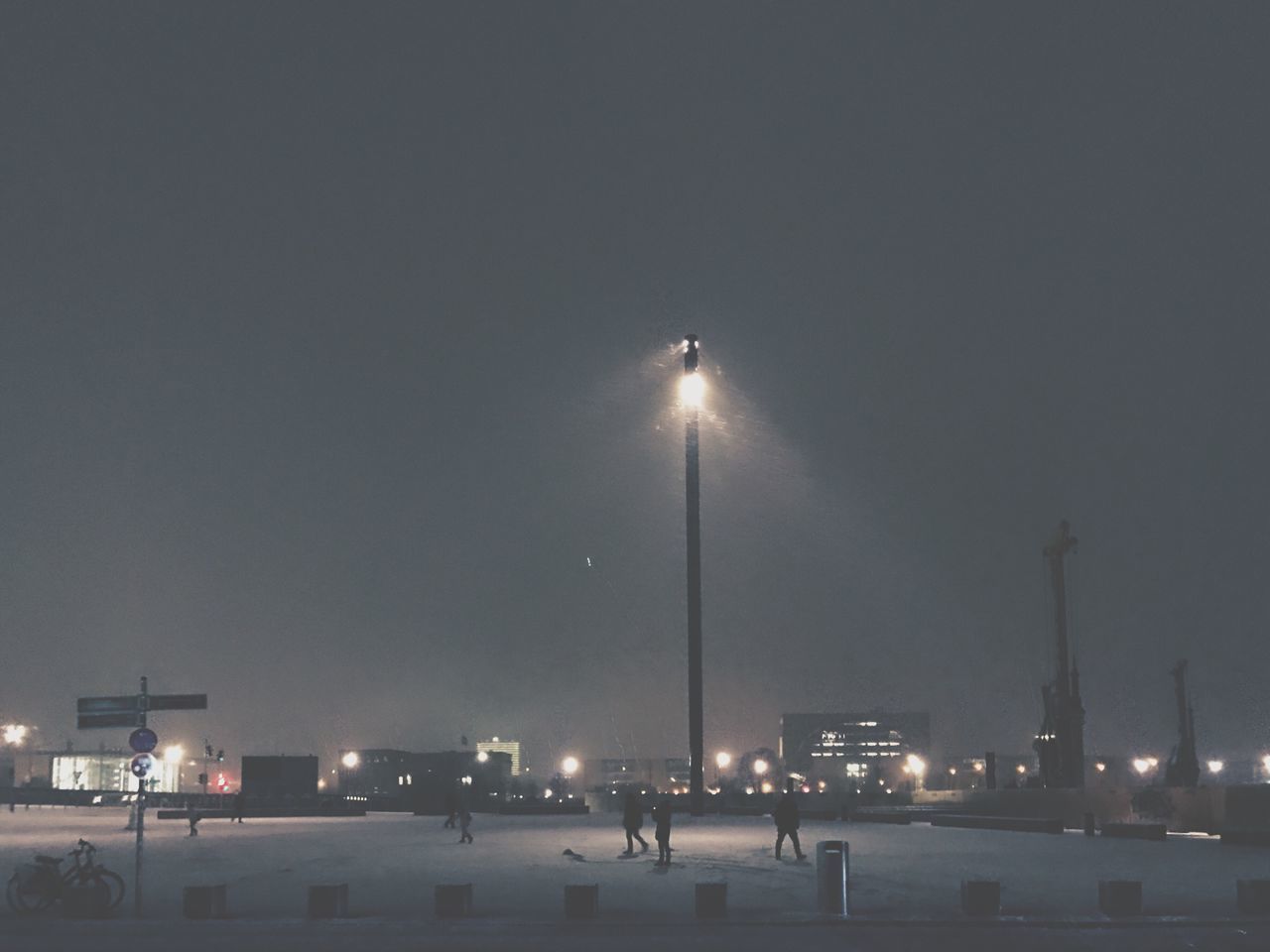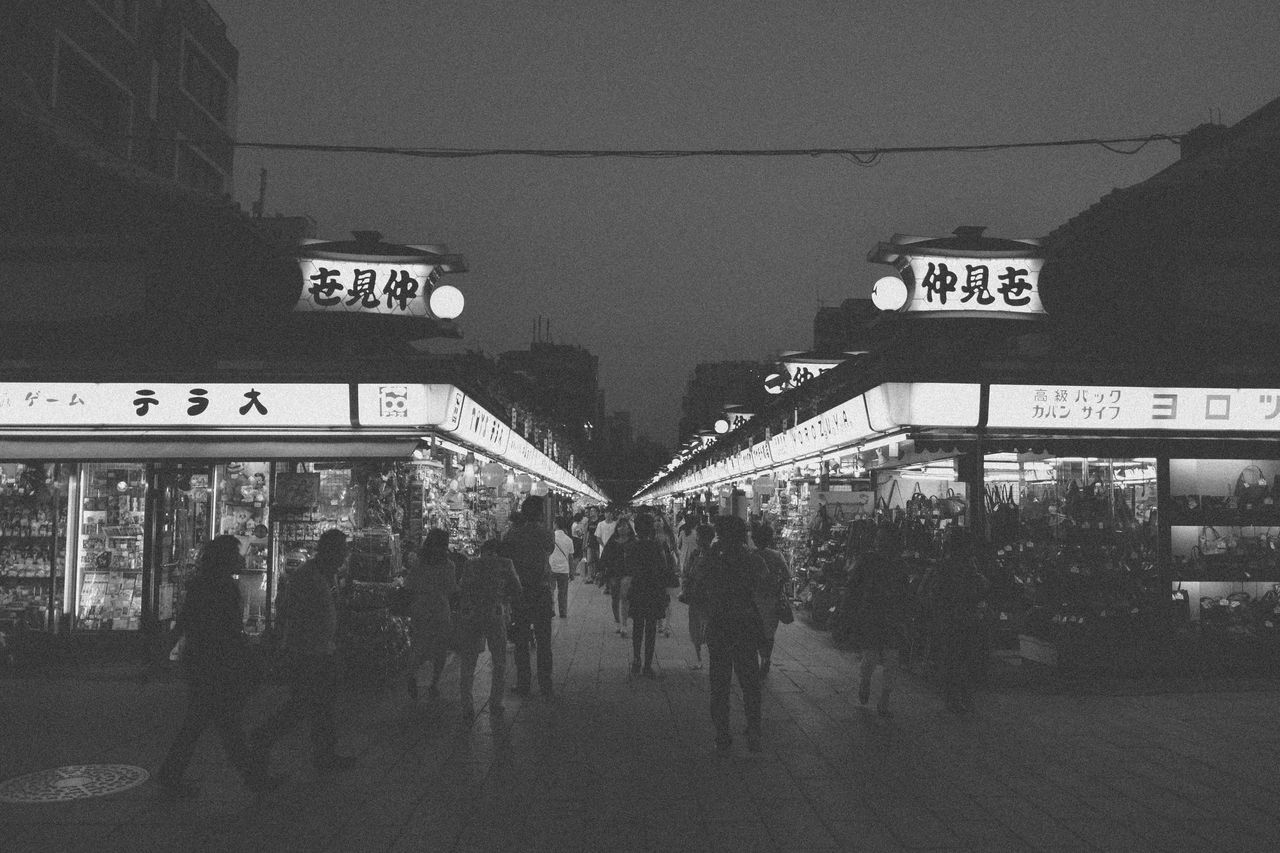 9. Take Advantage of Backlighting
Night can be a time to find extreme lighting situations, and backlighting is just one way to get a creative visual effect. Catch silhouettes in front of store windows, street lights, or wherever lights conveniently shine behind your subject.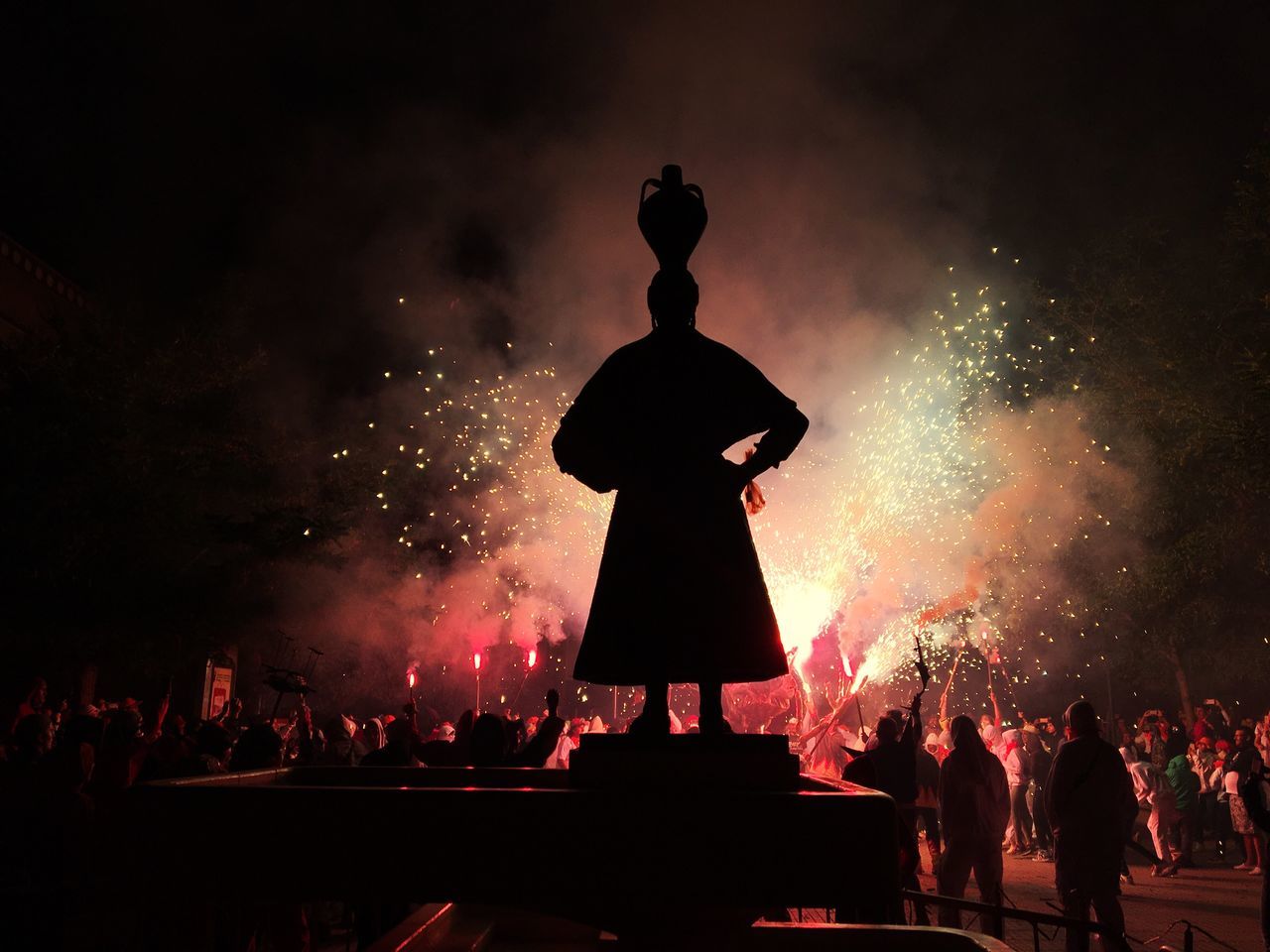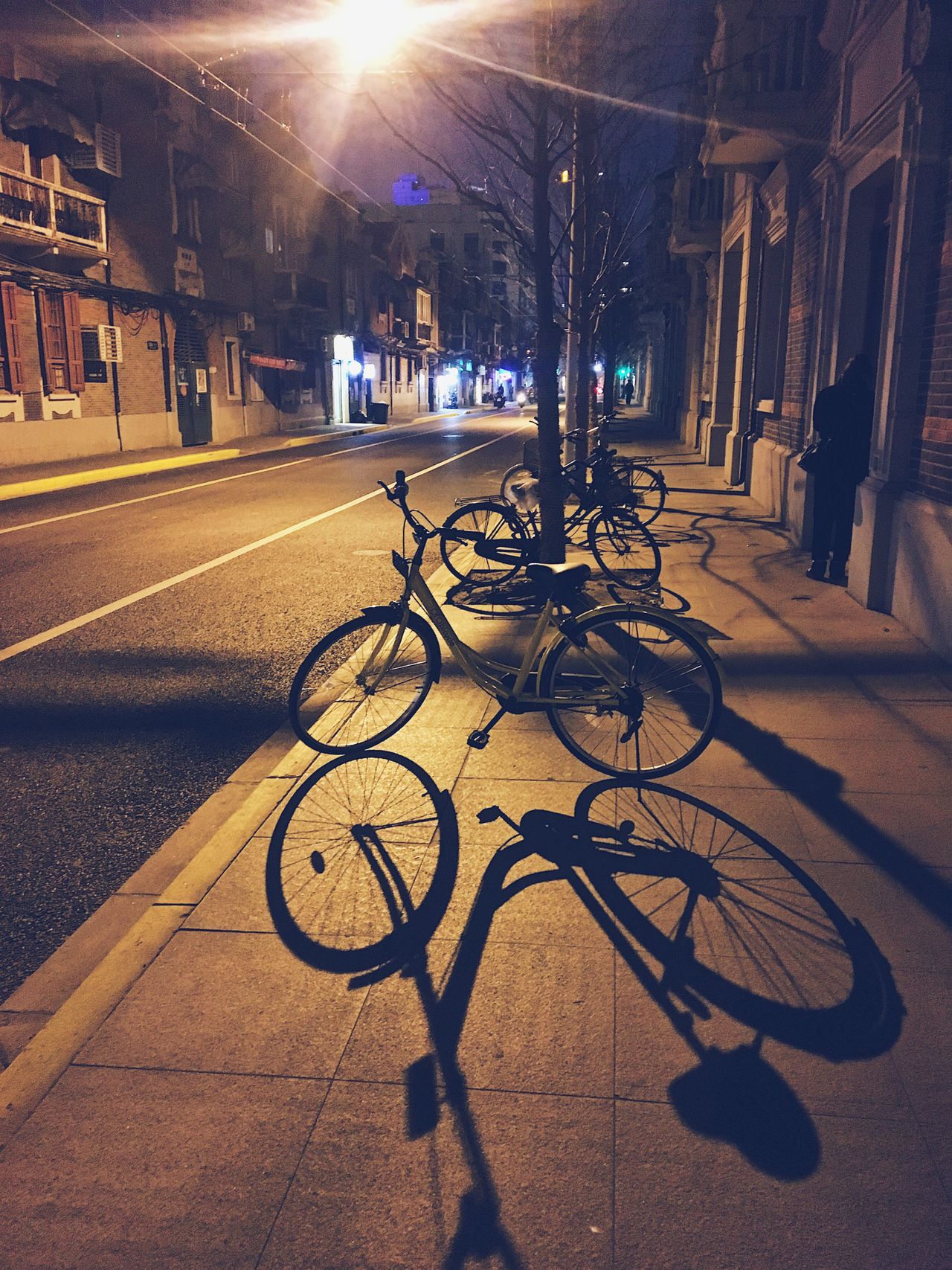 10. Embrace Night Lights
City lights and storefronts, neon signs and strobe lights – you simply can't get this during the day, so take the time to see how you can creatively use them.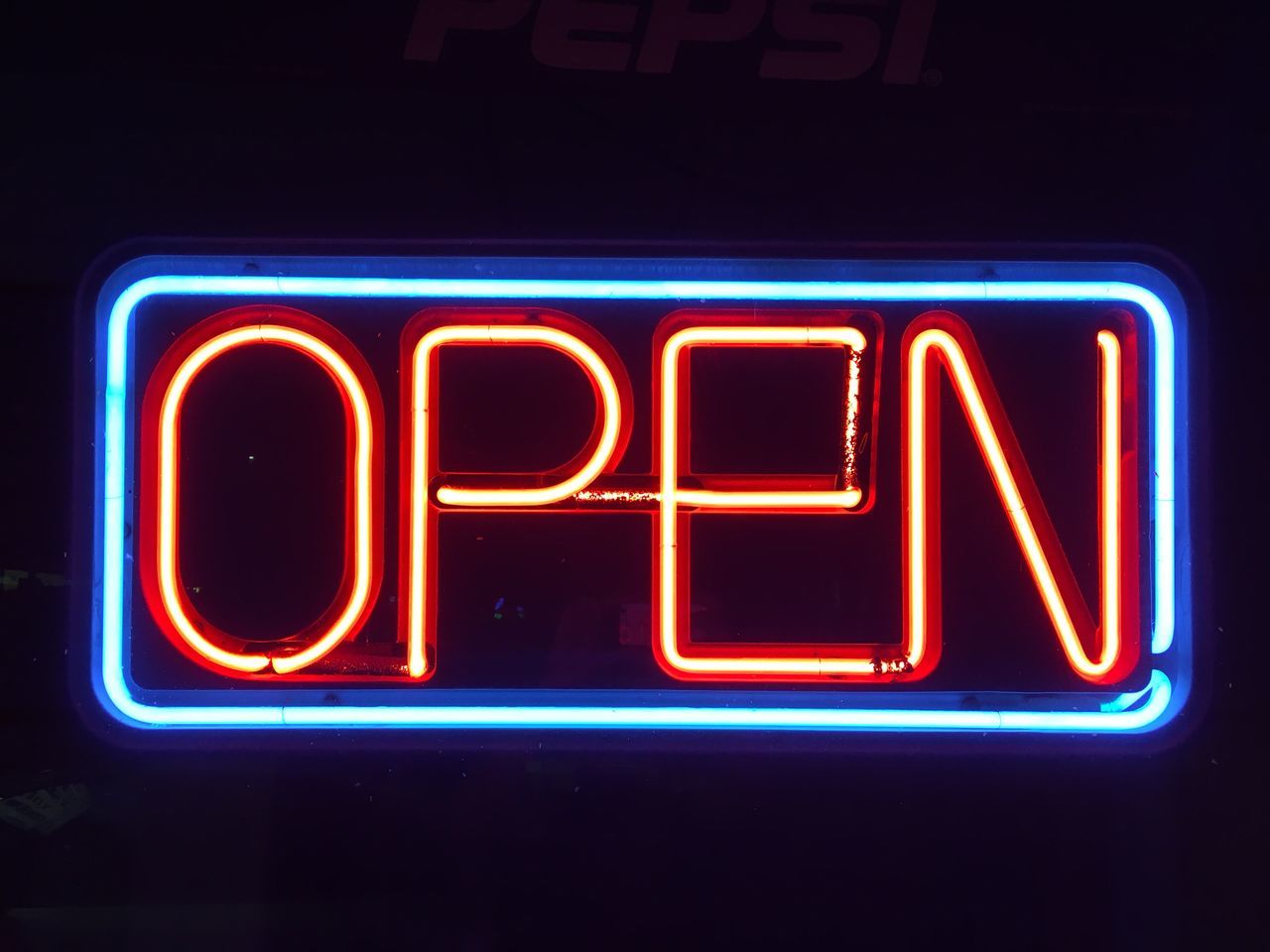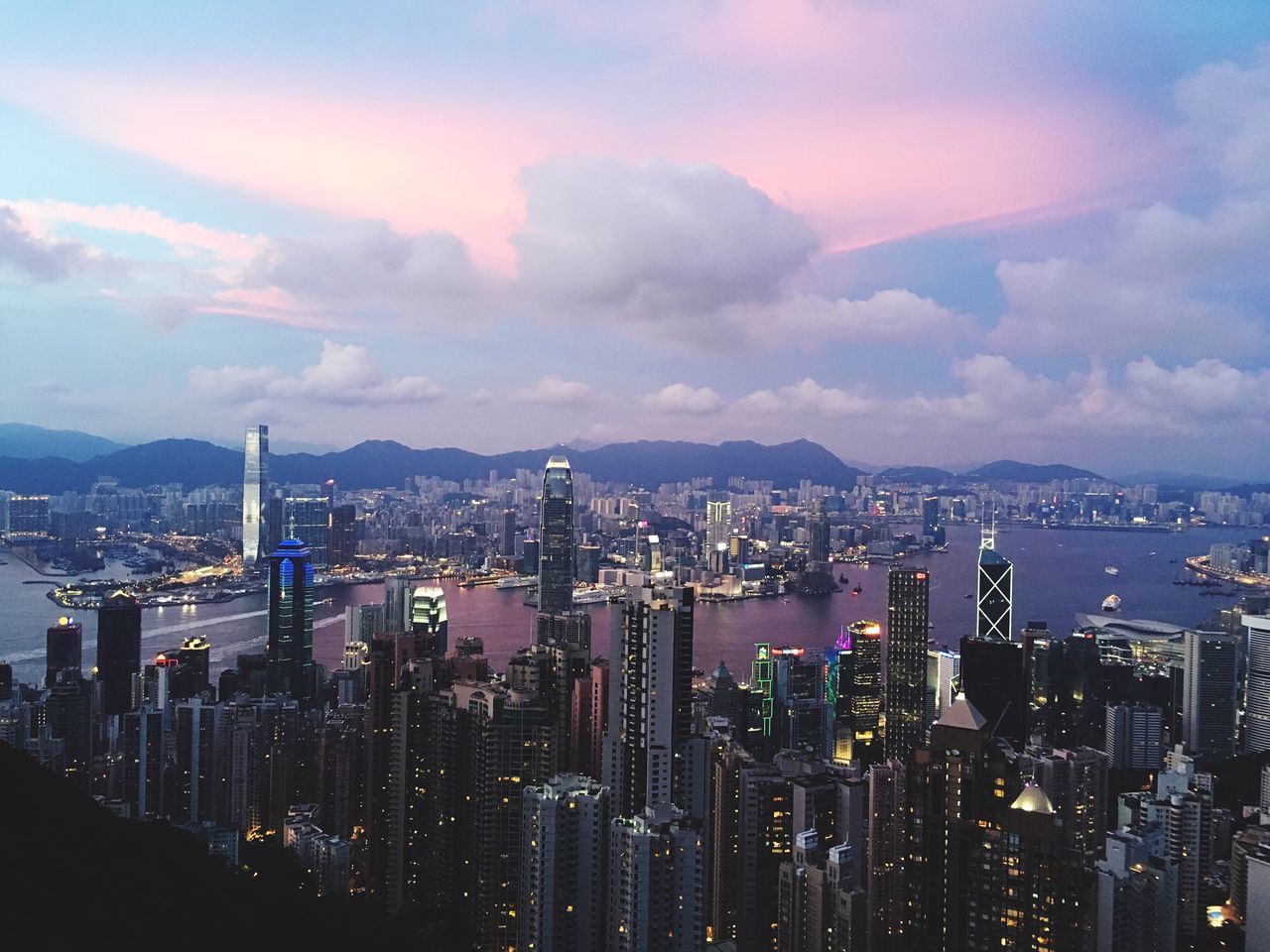 Get more inspiration in our night, urban, and fireworks collections.
Header image by DusanGalbavy.
Photographing in low light conditions can be a bit tricky. To help you out, here are 5 simple tips to capturing beautiful images at night with your smartphone.
The Lyrid meteor shower is currently occurring around the world. Have you seen it? It is a stunning show of meteors, roughly 20 of which are visible each hour traveling at 110,000 mph (roughly 177,000 kmh).
This is an event not to be missed! However, photographing in low light conditions can be a bit tricky. To help you out, here are 5 simple tips to capturing beautiful images at night with your smartphone.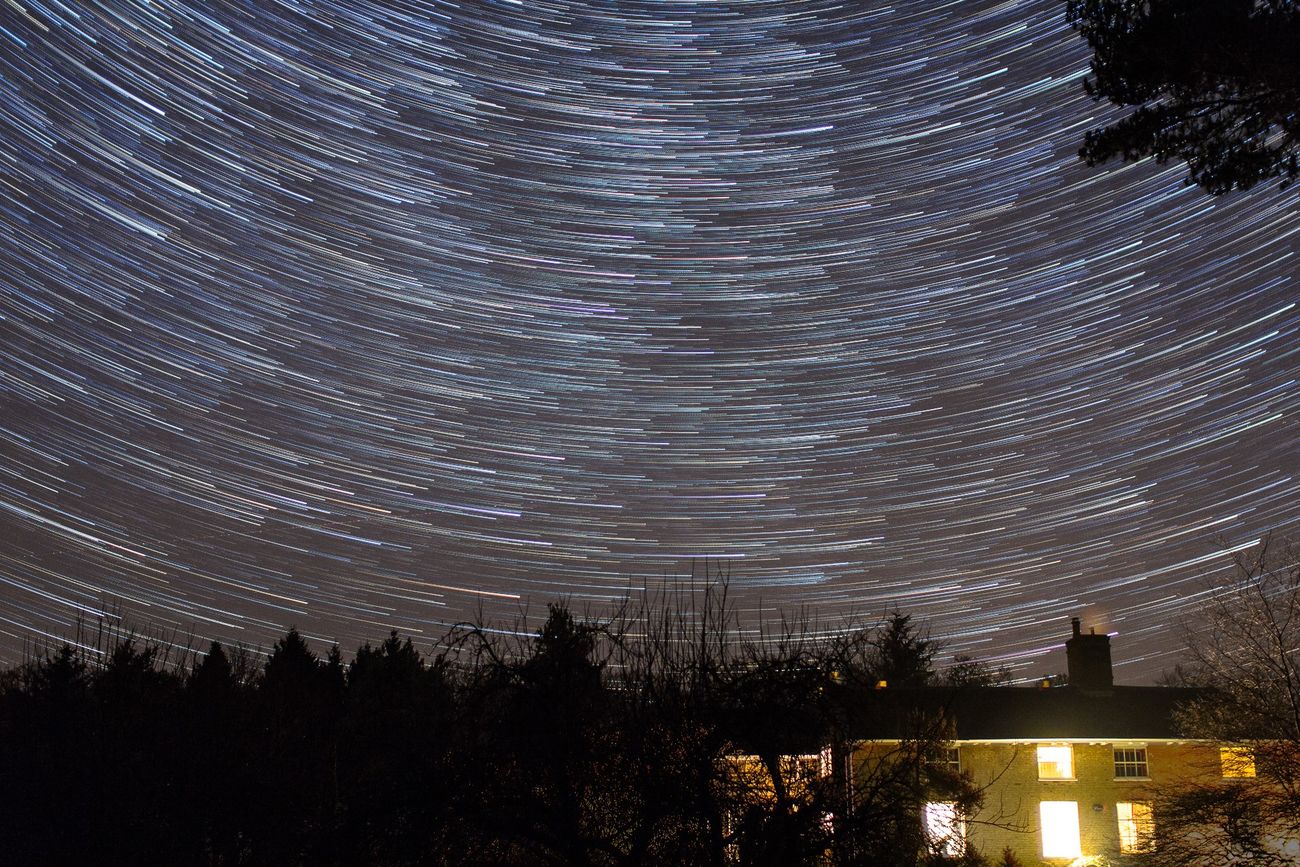 1. Get out of the city
Ambient light from cities can have an impact on what you are actually able to view in the night sky. If you can, try to get away from the background of city lights and out into the countryside landscape to really see the magnificent meteors, stars and moon.
2. Use a tripod
While this may seem obvious, it is an essential part of low light photography. A tripod will help you stabilize the camera and reduce camera shake so you don't get blurry images.
3. Get the right app
As you can't control the shutter speed on most smartphones, there have been several apps developed to simulate this effect for both iOS and Android.
On iOS you can use Slow Shutter Cam or Average Camera Pro. For Android, Camera FV-5 Lite or Night Camera are great options. These apps take multiple photos in a short time span to recreate the effect of a long exposure.
4. Avoid flash and HDR
Just because it's dark outside, doesn't mean you should use the flash. A flash will drown out the faint light of the stars so you only end up with a black image. It's best not to use flash at all. As for HDR, this setting tends to slow down the speed of your camera, so keeping it off will improve your camera's performance.
5. Steer clear of digital zoom
While it's very tempting to zoom in on those seemingly small stars, once you view the picture on a screen larger than your phone's, you likely won't be happy with the result. The more you zoom in, the more the photo quality diminishes.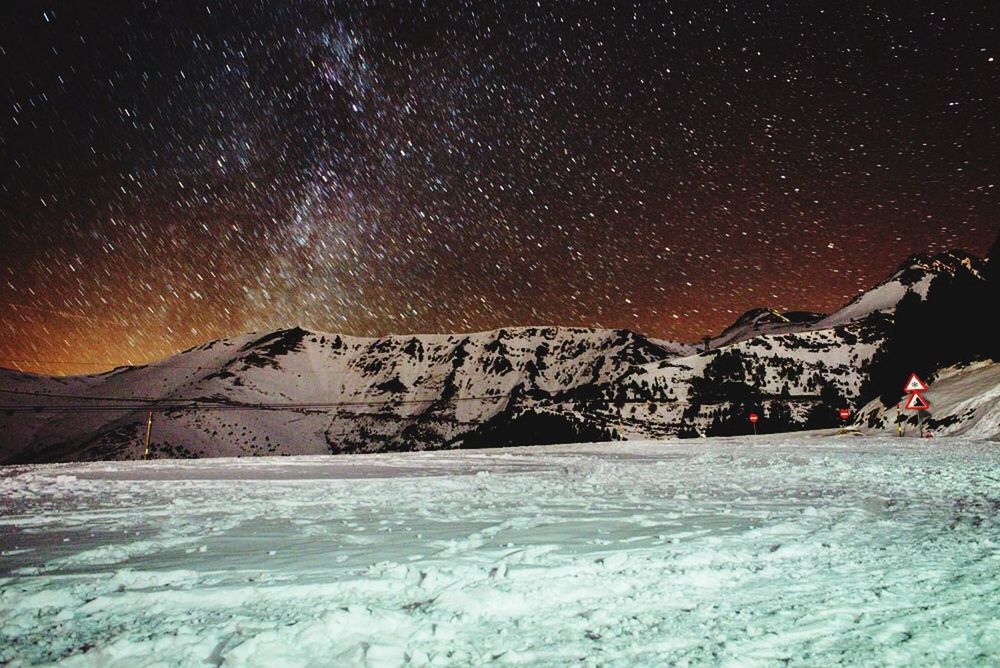 We would love to see your shots! Add your photos to the [Lyrid Meteor Shower 2014 now to show your new skills.
However, you can't make it out tonight, NASA has a live stream of the meteor shower that you can watchhere.
Want to learn more about how to use your smartphone to create arresting images? Check out these tutorials:
– 5 Questions to Ask Yourself When Framing a Photo
– 6 Travel Tips for the Mobile Photographer
– To Be Candid or Not?6 Tips to Improve Your Street Photography
How to Take Better Nighttime Photos With Your Smartphone
Lifehacker's Complete Guide to Android
Don't get overwhelmed by Android's many (many!) settings and apps. Master your Android phone or tablet with our ample collection of guides, tips, and tricks.
Smartphone cameras perform so much better than they used to, but they're still a bit limited when it comes to nighttime photography. Whether you're snapping photos in a bar or outside under the moonlight, your phone's camera sensor is probably still too small to perform on par with a full-size camera.
That doesn't mean it can't shoot in the dark, however. Many new smartphones like the Google Pixel 3 and the Samsung Galaxy S10 come with bonafide night modes. Other phones tend to include a manual mode, which allows you to individually adjust elements like the exposure or shutter speed of a photo before you snap it. Even the iPhone XS lets you make a few tweaks to help take better night time photos. All you need is a bit of patience and time to dig into the settings.
Adjust the exposure
Often, the easiest trick for lighting up a dark scene on your smartphone is merely adjusting the exposure. Most Android smartphones offer this feature directly in the viewfinder. Tapping the screen and dragging the exposure meter is enough to lock the exposure of the shot. It works similarly on the iPhone. Tap and hold on the part of the frame where you want to focus, which will simultaneously lock the exposure. Then, drag your finger up and down the viewfinder window to adjust accordingly.
Since the iPhone doesn't have a dedicated night shooting mode, your best bet for low light photos is to adjust the exposure. You don't need to increase it to take the picture either; in most cases, a lower exposure will produce a better-looking product. A lower exposure requires a faster shutter speed, so the sensor isn't taking in as much light. In turn, this helps produce clearer photos in low light conditions because it's not trying to illuminate the entire scene.
Chase the light
Some of my favorite photos snapped with a smartphone happened when I chased the light. Using any available light to your advantage—a street lamp, candlelight, or a colorful bulb off to the side—can help produce a cool, abstract photo. In low light, darkness acts as a backdrop on which you can isolate shapes and objects. It's the perfect recipe for a moody scene.
You can also your phone's rear flash to help shape the scene. If you're worried about overexposure, try diffusing it by placing a tissue or a sheet of paper over the light.
Learn to use night mode
Most marquee smartphones come equipped with a night mode built into the native camera app. Night mode works by taking multiple exposures and then combining the information from each of the shots to help produce what the computer deems a well-lit photo without much noise.
Night mode isn't typically on by default. On the Pixel 3 and 3a, the camera app will suggest you try out its version—called Night Sight—when it notices you're taking a photo in low light. You can also manually access the feature by tapping on "More" in the camera app, then selecting Night Sight. If it's too dark to focus, try using the built-in exposure lock available in the upper right-hand of the screen. Once that's set up, press the shutter button to take the photo. Be sure to stay still, as the shutter stays longer in this particular mode in an attempt to capture all that it can. You could also try using the three-second timer available on the left side of the camera interface to allow yourself a moment of composure before it captures anything. On other Android devices, if there's a dedicated night mode, you'll see it pop up in the options on the main camera interface.
Stabilize the smartphone
In the case of night mode, standing perfectly still with the smartphone in hand is the best way to get a clear shot in the dark. Try propping up the phone against a stable surface. Or, if you're serious about keeping that shutter open, invest in a smartphone tripod like the LOHA.
Tap into manual mode
If your smartphone doesn't feature a night mode, check your camera settings for a manual mode bundled into the software. On devices like the LG G8 ThinQ, this mode allows you to individually adjust the exposure, ISO, and shutter speed, all of which will help you in composing a low light photo. Pay particular attention to the shutter speed, which is your key for shooting scenes like the night sky. The longer you keep the shutter speed open, the more light the smartphone camera sensors can take in
For best results, use the manual mode, or "Pro" mode as it's called on some models, with the aid of a smartphone tripod. The manual mode typically shows the result of your adjustments directly in the viewfinder.
The iPhone offers some manual controls directly in its camera interface, though they're limited to focus and exposure. If you want to take a long exposure shot, you can do so with the Live Photo mode. At night, this feature can help capture fireworks overhead or bright neon lights.
If there are no manual camera settings available for your smartphone, try a third-party app. On Android, go for a tried-and-true app like Camera MX, or one of the newer players called Footej Camera. Both of these apps offer individual control over elements of the photo before you shoot it, including a live viewfinder. On the iPhone, Moment – Pro Camera, developed by the mobile camera lens makers, and the long-time veteran, Pro Camera, are both full-featured manual camera apps with video support and other extras. You can use either app to shoot in RAW format, too, which is particularly helpful when it comes to editing night time photos after the fact.
Avoid other lenses
The hot trend in smartphones these days is bundling in different rear-camera lenses. If your smartphone comes with multiple cameras, make sure you're shooting with the right one.
On the iPhone X and XS, you have a wide-angle and telephoto lens, though they're both equipped with Optical Image Stabilization and can handle nighttime situations. But on devices like the Galaxy S10 and S10+, there are three rear cameras, including both a wide-angle lens and a telephoto lens. In this case, the latter two feature a smaller aperture and can't take in the same amount of light as the primary camera.
Try an editing app
If all else fails, try editing your photos in a mobile app like Adobe Lightroom (for Android and iOS) or Snapseed (for Android and iOS). Both apps support RAW image processing, so you can take those data-laden photos and tweak them to your liking. Both apps also support noise reduction, which helps smooth out the details of a darkly-lit picture so that it doesn't appear overly grainy. Of course, your mileage may vary with these particular editing features, as your smartphone's camera sensor ultimately determines your final product.